// KUDLEK@VOLTA13 2017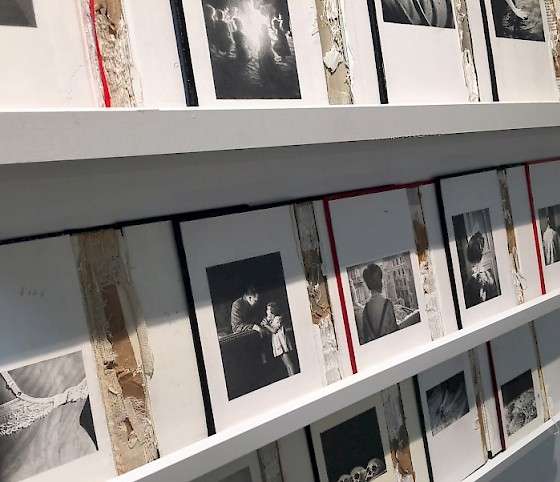 Galerie Martin Kudlek presents works by gallery artists Franz Burkhardt, Gideon Kiefer, Sofie Muller and Christos Venetis at VOLTA13.
Franz Burkhardt draws nostalgic-seeming picutres often caputring everday or intimated scenes installed in salon-style hang questioning the borders between private and public sphere. On book covers Gideon Kiefer creates intriguing drawings allowing for glimpses into a world made of a peculiar combination of real and imaginary elements.For her heads made of alabaster Sofie Muller consciously chooses "imperfect" stones subtly expressing traces of life and vulnerabilty on the scupltures' surfaces. Christos Venetis' small pencil drawings on book covers are almost photorealistic, marked by a meticulous depiction of details, not seldom alluding to an enigmatic story.
VOLTA13
JUNE 12–17, 2017
MARKTHALLE, BASEL | booth B10
further informationwww.voltashow.com